Conference Registration
"For final camera-ready manuscript submission, please go to camera-ready submission website http://www.smart-world.org/2019/camera-ready.php". We use IEEE CPS (not EDAS) for proceeding preparation and publishing.
The registration for the IEEE Smart World 2019 Regular Papers, Short Papers, WIP and Workshop Papers has been opened. Please make your registration as soon as possible in order to save money.
Each paper registration includes the following items:
1. Joint SmartWorld 2019 conferences' program brochure and conference kit (e.g. bags)
2. Published joint conference proceedings (in USB)
3. Access to all conferences, workshops, forums and Demos and Posters sessions
4. Access to all keynotes, panel sessions
5. Access to the provided tutorial sessions
6. 4 day (19-22, August) lunches
7. 4 day morning and afternoon coffee and tea breaks
8. One banquet dinner ticket, and one reception ticket
Registration Information
Registration Category

Registration Type

Early Registration
(by 10 June 2019)

Late Registration
(by 10 July 2019)

Author

IEEE Member

GBP £540

GBP £650

Non-Member

GBP £650

GBP £750
Registration Category

Registration Type

Early Registration
(by 23 June 2019)

Late / Onsite Registration
(by 23 August 2019)

Attendee

IEEE Student Member

GBP £300

GBP £350

Any Others

GBP £350

GBP £450
| | | |
| --- | --- | --- |
| Over Length Charge | For all types of papers | GBP £50 per page for up to 2 extra pages |
Notes:
● Each accepted paper, including regular papers, short papers, WiP, workshop papers, forum papers, and Demo and Posters, requires one full registration.
● If the registration fee is not received by the late registration deadline, namely 10 July 2019, the paper will not be included in the IEEE digital library and conference proceedings.
● Each registration covers only one author. If more than one author of a paper will attend the conference, the other author(s) needs to make an Attendee Registration(s) separately.
● People who do not have papers but want to attend the conference need to make an attendee registrations.
● Page allowance: regular paper – 8 pages, short papers and workshop papers – 6 pages, WiP and demo and Poster - 4 pages. Up to 2 additional pages can be purchased at a rate of GBP £50 per page.
● A registration includes a conference package, a copy of the IEEE CPS conference proceedings and access to all keynote and technical sessions, lunches and coffee breaks, conference reception and banquet.
● IEEE member numbers need to be included in the registration form if you register at an IEEE member rate.
● A student attendee must be currently a full-time student at a university or an institute. A valid student ID number need to be included in the registration form if you register at a student rate. Also, the student ID needs to be brought to the conference reception for check-up.
To register, please complete the registration form: [WORD file download] | [PDF file download], and send it back to swc2019-registration-enquiry@dmu.ac.uk.
Payment Information
● Payment via DMU online store

Website: https://store.dmu.ac.uk/product-catalogue/faculty-of-computing-engineering-media/conferences/2019-ieee-smart-world-congress
● Payment by Bank Transfer (easier using online banking)

NAME
De Montfort University Higher Education Corporation
BANK
National Westminster Bank PLC
Leicester Hinckley Road
7 Hinckley Road
Leicester, LE3 0TQ
| | |
| --- | --- |
| SORT CODE | 60 60 06 |
| ACCOUNT NUMBER | 87269171 |
| IBAN | GB77NWBK60600687269171 |
| SWIFT | NWBKGB2L |
Notes:
● We do not accept American Express for Bank Transfer.
● When you make a Bank Transfer payment, you MUST include a payment reference which should start with "SWC19" followed by a hyphen and then your paper ID, for example, "SWC19-1570541659". If you does not include this, your payment will not be recognised.
● Payment of fees in GBP must accompany all registrations. No registration will be confirmed until payment is received.
● The registrant is responsible for paying any service charges due to banking services or any third-party commission fees.
● If you pay the registration via online store, a receipt will be sent to you automatically.
● If you make payment via bank transfer, a receipt will be available at the conference reception.
● We will not send you receipt or conference proceedings through postal service after the conference.
Cancellation Policy
All requests for refunds must be received before 19 July 2019. No refunds will be allowed after this date. There will be service charge of GBP £80 for all refunds.
All enquiries regarding registration and payment, please contact registration chair on swc2019-registration-enquiry@dmu.ac.uk.
Privacy Policy
Photography may take place at the conferences. You agree that your image and likeness can be used for research dissemination and event promotion without any payment to you.
By attending the conferences, you hereby the absolute right and permission to use your photograph in promotional materials and publicity. In addition, you hereby consent to waive any and all future claims, causes of actions and/or demands against conference organisers.
Organizers: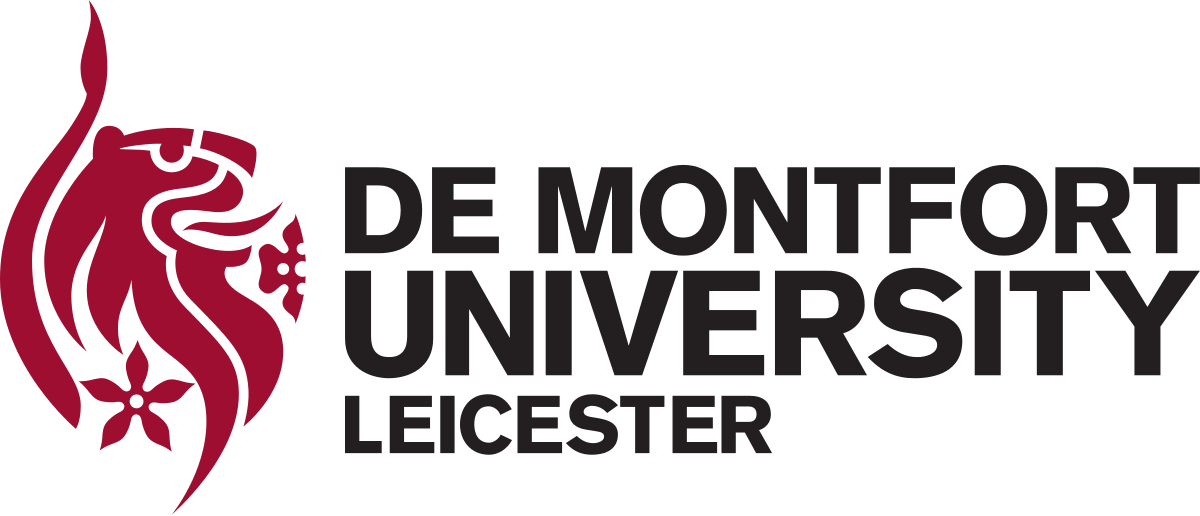 For general enquiries, contact Conference Secretary (
swc2019-general-enquiries@dmu.ac.uk
).
For conference website related issues, contact Web Chairs (
swc2019-website@dmu.ac.uk
).
Copyright ATC-2019. Created and Maintained by ATC-2019 Web Team.